Digitally skilled in the online world
VodafoneZiggo wants as many people as possible to be able to participate in the digital world. We stimulate this by actively setting to work with various target groups like children, teachers, families and senior citizens. For them we have developed special programmes that make them digitally adept. So they understand how to use digital devices, software and processes and benefit from them, too. After all, nowadays more and more things are done in a digital way: applying for a passport, planning a route, applying for a nice vacancy – you name it. Read our white paper 'Digital life' to learn how we want to make the digital society accessible to everyone.
Future Society NL: guide to the future

For some people all these changes happen too fast, others can barely keep up. In reality, many people need someone to guide them in the digital world, someone who explains what is happening and reassures them. For that reason VodafoneZiggo and consultancy agency DFFRNT Media established Future Society NL in 2018. This independent platform of 101 Dutch experts sketches scenarios of the future which are shared with the general public. In this way Future Society NL wants to act as a guide for the Netherlands. The participating scientists, entrepreneurs, politicians, artists and ethics try to find answers together to important questions regarding the role of technology. Topics for example are the influence of algorithms on our choices, the role of voice-controlled programmes in our daily life and the impact of autonomous cars on our mobility.
In 2018 there were various programmes and activities with which VodafoneZiggo made people more digitally skilled.
Online Masters: Online Masters is an online teaching programme making children aware of their behaviour in the digital society, and teaching them how to deal with online possibilities in a responsible way. In 2018, 176,370 children followed an Online Masters lesson [1].
Future Ready at school: The programme Future Ready strengthens the digital skills of pupils and teachers at schools in disadvantaged districts.
Experience Days: During an Experience Day children engage in technology and are given an inside view of VodafoneZiggo.
Girls Day: On 12 April 2018 a special Experience Day took place for girls, coinciding with the national 'Girls Day'.
Exposition in NEMO: The 'Museum of the revolution in professions' in the Amsterdam NEMO museum demonstrates how important digital skills are for the future of the current generation of school children. VodafoneZiggo organized this exposition.
Curriculum.nu: VodafoneZiggo provides advice to the 'digital literacy' development team for the new curriculum of primary and secondary education.
Welcome Online: Welcome Online is a programme for people who have never or rarely been online. Students, children or other people in their environment help them find their way in the digital world.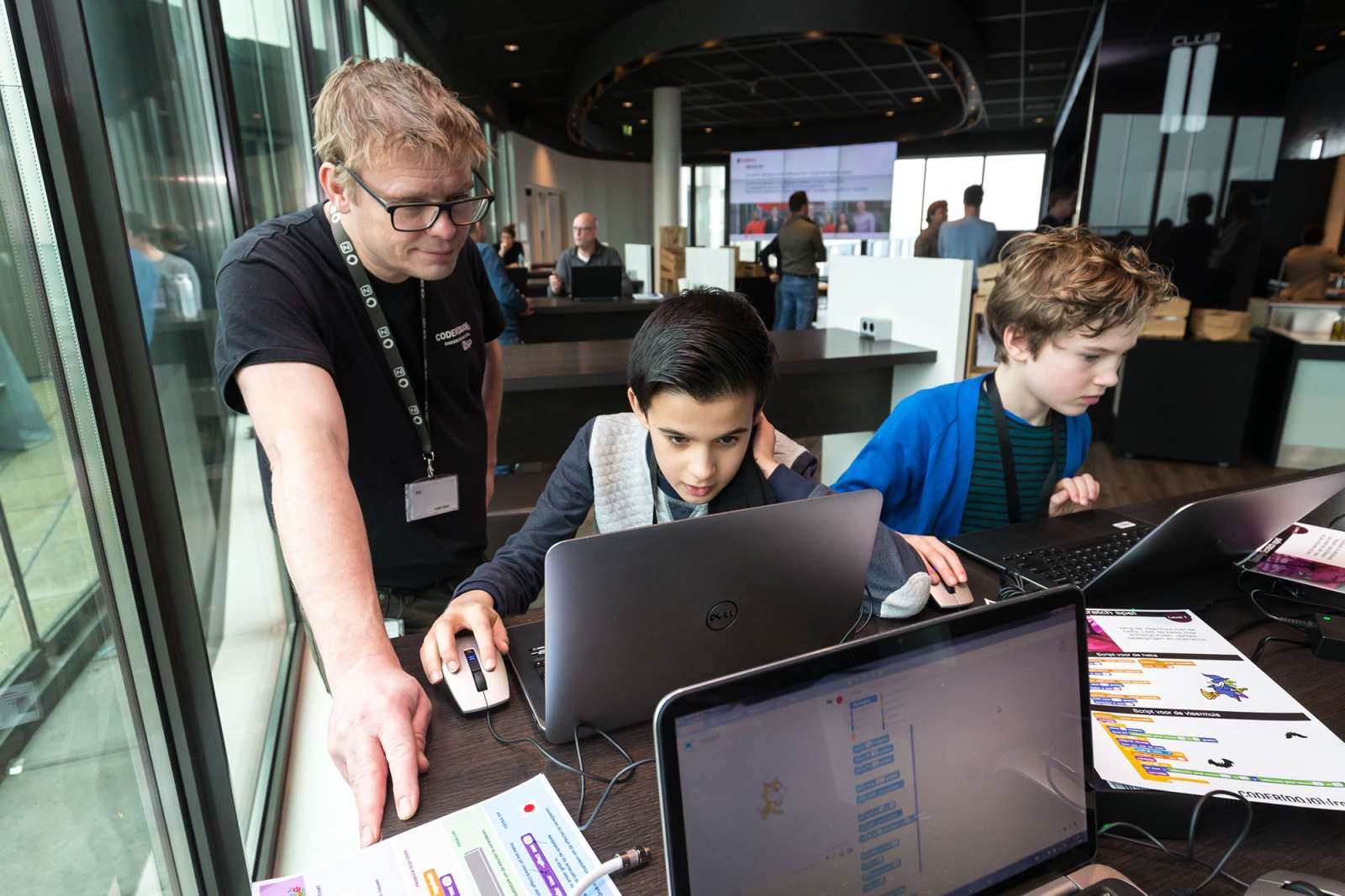 1

Over this indicator KPMG has provided limited assurance. See section: 'About this report'.