The future of our customer service
We are always looking for new solutions and technologies to take our service to the next level. For our products to match customers' demands even better and for us to exceed our customers' expectations. Now and in the future. Which is why we started with our TEC Campus this year, why we introduced a virtual assistant for customer queries and developed a model that helps us forecast where and when maintenance is due in our network.

TEC Campus as the ideal training college
The best place to learn the trade of mechanic, is on the job. With that in mind we built the TEC Campus next to our technical hub in Amsterdam. There you see a lifelike house fitted out with every network technology our company boasts. Inside the house we have created every possible technical situation. Servicemen can practise on existing systems like cable, Wi-Fi, optical fibre and mobile, but also the technology of the future, like IoT and DOCSIS 3.1. The house has been wired with fourteen kilometres of cable in total. All the devices are connected with our IoT network, including the door locks, lamps, curtains and TV sets, as well as the vacuum cleaner and lawn mower. Since May 2018, every new serviceman employed by VodafoneZiggo has been offered a training course at the TEC Campus. Eventually each and every one of our servicemen will attend a technical course there.
Preventing disruptions by forecasting
There is nothing so annoying as a failure or disruption in the middle of a soccer match or a Skype conversation with a new customer. Should something like that happen after all – unfortunately, technology is not completely foolproof –we try to remedy the problem as soon as possible. Of course, it would be even better if we can prevent such issues. Artificial Intelligence (AI) and other new technologies can help us in that respect. A good example is the algorithm we are currently developing to quickly identify and localize deviations in our systems. This will result in far more specific orders in future for our servicemen. They will know in advance which part in which cabinet in with neighbourhood needs to be replaced.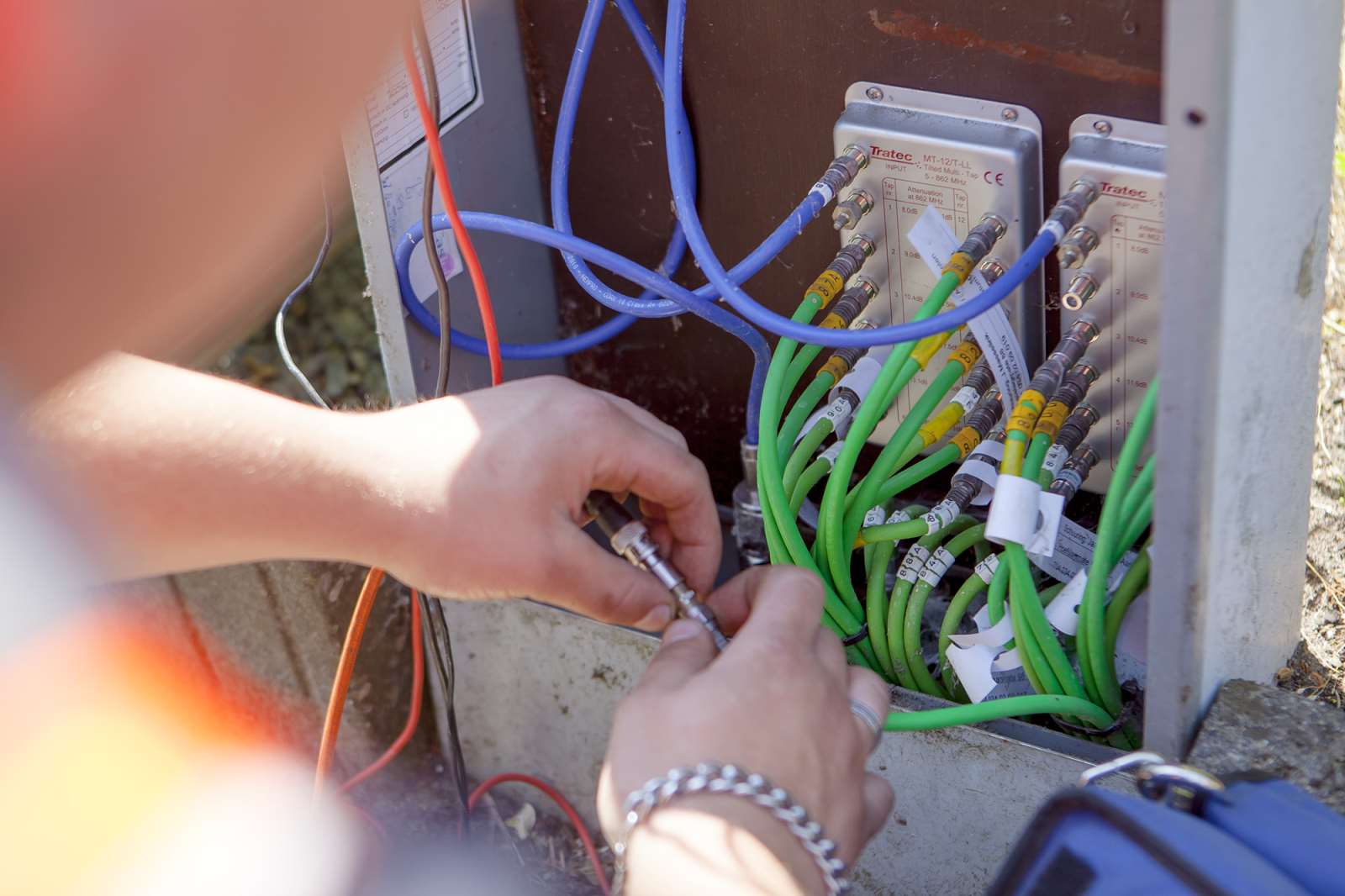 A chatbot is a computer programme providing answers to typed questions. It's true that a chatbot cannot answer every question customers ask, but it can handle the most common ones. Like 'How do I set up my email programme?' or 'How do I log in on Mijn Ziggo?' The big advantage of a chatbot is that it enables us to help more customers at the same time, resulting in no or shorter queues. In 2018, we started a small-scale pilot of 'training' a chatbot – every time a question is not recognized or cannot be answered, our employees 'tell' it what the right answer should be. We are now offering the chatbot service on several pages. Overall, our chatbot conducted more than 35,000 conversations with customers this year. In 2019, we expect this number to grow to more than 200,000 customers. This coming period we will work on improving the quality of the answers, ensuring they have a better fit with the specific situation of the customer.