Strengthening the service experience
The Netherlands has over 7.8 million households this year. Approximately 5 million subscribed to at least one product from VodafoneZiggo, 1 million households used products both from Vodafone and Ziggo. And that delights our customers. But we also want to delight them when they have questions about our products. That is why we want to help with all their questions and needs to the best of our abilities.
From early morning till late at night the employees and chatbots of our service desk communicate with customers through phone, chat, email and social media. In 2018, we serviced 1 million customers on average per month and our servicemen visited approximately 100,000 customers per month to install products or solve problems. And satisfactorily, as customer surveys show. The evaluation scores were higher than ever.
Relative customer satisfaction as to service provision
The table below shows the development in customer satisfaction when it comes to our service provision over the last few years. The table takes 2016 as starting point and the percentages indicate the increase or decrease in customer satisfaction (TNPS).
| | | |
| --- | --- | --- |
| | 2017 | 2018 |
| Shop | 0% | 5% |
| Serviceman | -25% | 32% |
| Call centre | -34% | 290% |
| Email | 2% | 4% |
| Chat | -9% | 18% |
Working towards a high service level
As a leading technology company we want to be a trendsetter in service experience. We want our customers to experience our service as personal, fast and effective. In order to achieve that:
we constantly improve our service experience

we develop new service concepts

we provide our customers with a switch-over to digital TV.
Improving customer experience
Improving the customer experience is an ongoing process. On the one hand because of the size and the complexity of our organization. We have 10 million users and devices using our networks day after day, an extremely varied product portfolio and a great number of network services that – in some cases – have been in operation for thirty years. On the other hand because our products are interdependent. For example, if we want to realize increased download speeds in our cable network, it will negatively impact the overall space on that cable.
Streamlining customer service
We are increasing the efficiency of our customer service, making it suitable for various communication channels and we are using digital channels more often in our customer contacts. Customers expect to receive the same answer everywhere, irrespective of the channel they choose – whether they contact us through a VodafoneZiggo shop, a call centre, web-care team or our website. In order to achieve that, we align these channels and we register all interactions with customers. To that end, different disciplines and departments within our organization work together. As a result, customers now arrive at answers quicker, mostly in a digital way (for example through our chatbot) ánd with the advantage there is no need to repeat the question when they speak to a different employee.
Nonstop free extras for converged customers
Since Vodafone and Ziggo joined forces in 2017, more and more customers subscribe to a package deal, including mobile and fixed telephony, cable internet and Wi-Fi. We call it "converged". In 2018, more than 1 million customers bought such a package. These customers are extra valuable to us, since they buy more products, show higher levels of satisfaction and – on average – stay with us longer. That is why we reward converged customers with benefits like double data, additional TV channels, discount on their mobile subscription and a 'Safe online' package.
Developing new service concepts
Technology is developing at high speed. The expectations of our customers keep up with that development. We want to exceed those expectations by service concepts that allow us to leverage our products and services.
When it comes to internet, the customers' needs are clear. They want good coverage throughout their homes. Until recently, the responsibility for the Wi-Fi connection lay with the user. With its coaxial and optical fibre cable VodafoneZiggo has the fastest network in the Netherlands – up to the front door. With the Ziggo Power Promise we promise our customers good Wi-Fi coverage in the entire house fróm the front door. New customers, customers that move house and customers receiving another media box or modem are assisted in the installation. Our servicemen install a Wi-Fi booster if that is necessary to have perfect Wi-Fi in the house. Since we started with the Ziggo Power Promise in 2017, we have received a lot of positive customer feedback, which is why we extended this to 2018.
Tailor-made entertainment
Customers can also turn to us for custom-made TV. Convenient in situations where the customer likes to control which channels guests or clients can watch. Like in hotels, hospitals, prisons, youth institutions and centres for the mentally disabled.
Subscriptions for the entire family
Red Together is a mobile subscription with a large data bundle customers can share with friends or family. When opting for this subscription, customers receive 80 gigabit of data or even 160 gigabit in combination with a Ziggo connection. A total of five people can use this bundle. Parents receive one bill and can easily monitor their children's calling behaviour and data usage.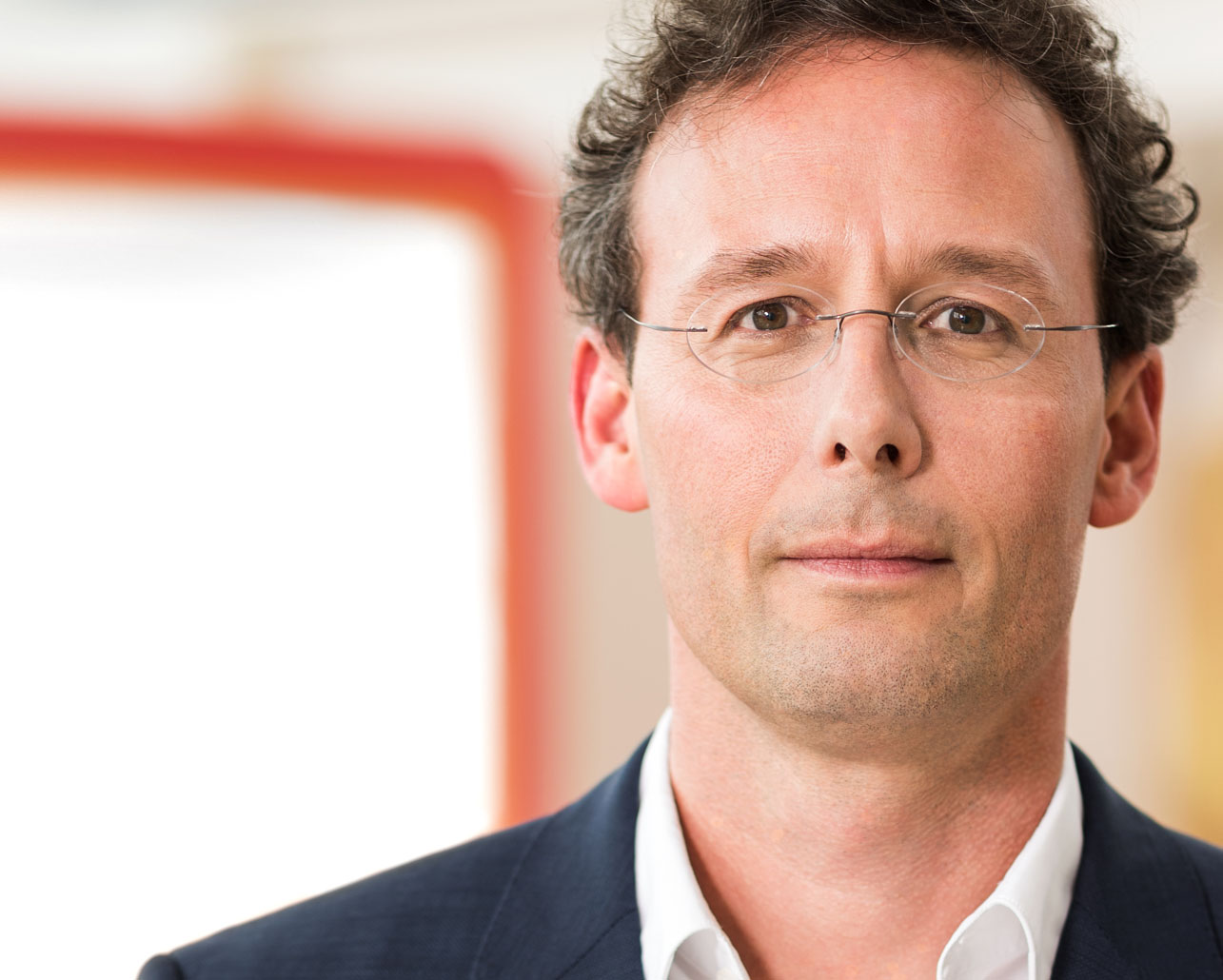 Excellent service is a precondition for an optimum customer experience, which forms an integral part of our products and services. The world of our customers is changing fast and with it, their expectations of our service. We want to exceed those expectations every day. That is why we service our customers more and more in a way tailored to their specific needs: more personal, more automated, using more channels and more digitally than ever before.
Robin Clements
COO
All digital: the switch-over to digital TV
We discontinue offering an analogue TV signal and make cable TV fully digital in order to free up the network for faster internet and to guarantee a better television viewing quality for our customers. This means we ask all customers who still watch analogue TV – approximately 1.2 million people – to switch over to digital cable TV. If their television set is capable of receiving the digital signal, all they have to do is reset the channels. To that end we have made a simple step-by-step plan for them.
To ensure a smooth transition to 100% digital TV and to provide the best possible support, the switch-over proceeds in phases. In 2018, we started in Capelle aan den IJssel and surroundings and went on from there, region by region. Customers in a region are notified eight weeks in advance by letter and email. Special promotion teams are in force and answer questions from customers. The final two weeks prior to the switch-over an announcement on analogue TV shows the remaining time. We pay special attention to customers needing extra assistance in installing their equipment, quite often vulnerable people in society. In every region, we have additional servicemen on stand-by to visit customers at home. As a result our servicemen paid an additional 53,000 house visits – efforts appreciated by customers with high evaluation scores.

Structural improvement of services on the fixed network
With the Fixed Improvement Program (FIP), we implement structural quality improvements for all the services we offer through our fixed network. In this way, we managed to avoid house visits in 2018 by repairmen and phone calls to our service department. Fewer customers than before left us because of problems with our products or service. In 2019, we will continue with FIP. Some examples of what we did in 2018:
A dedicated team of 300 employees paid extra attention to customers who often contact us with Wi-Fi or video problems. As a result, the number of (repeat) phone calls decreased by 2,000 calls per week.

We take a more critical stance on replacing hardware. It's now done only in cases where we think it offers a genuine solution.

The expertise and experience of servicemen scheduled for a house visit, is now better attuned to what the customer requests.

Customers are given more online options to plan a visit by a serviceman themselves, and to reschedule appointments.